Chemo Care Package - Gifts that will be truly helpful and appreciated
Chemo Care Package ideas! Are you or a loved one about to start a chemo treatment plan? You want to put together a chemo care package, but have no idea what they will need or want? Here are some items that will make the perfect chemo care gift basket. Some of my friends put together a basket like this for me when I was starting chemo and I was so appreciative, especially because I had no idea what would be helpful at the time.
Organization
• Being diagnosed with breast cancer, or any kind of cancer, is completely overwhelming. A journal or notebook, maybe with some nice pens, will help them get organized. It is a great idea to bring the notebook to doctor appointments to take notes because there will be a lot of information at those first few appointments! You can also write down questions for your doctor before your appointments so that you remember to ask them. This journal by Little Dragonfly & Co is not only beautiful, but has everything you need to stay organized and keep track of important details and appointments. The designer created this after her mom was diagnosed with breast cancer and she saw how much information they had to keep track of :
My Breast Cancer Journey Journal by Little Dragonfly & Co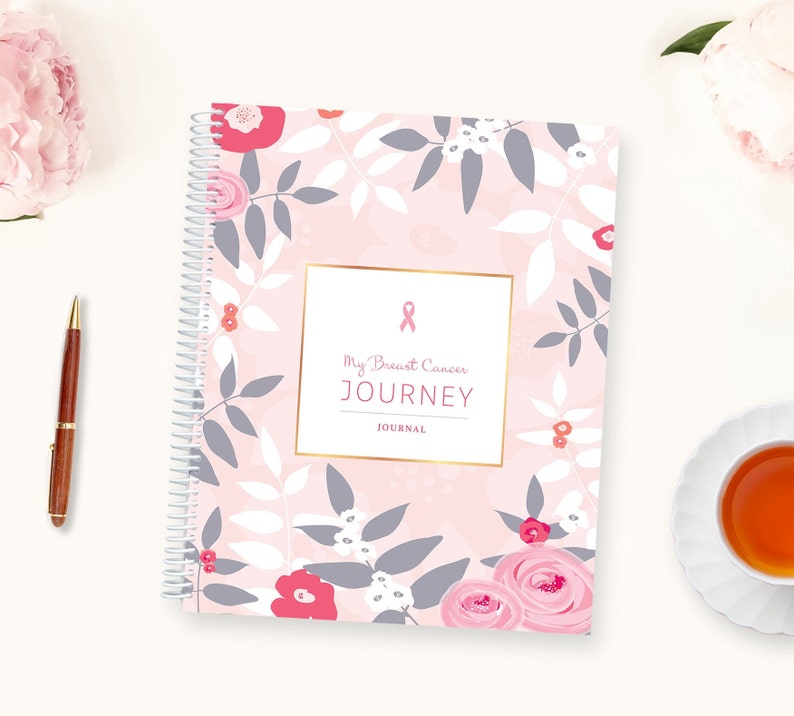 Comfort
• Those chemo infusion rooms are chilly! I would be sitting in a cold infusion room for 3 hours every three weeks. I was so grateful for the cozy blanket my friends gifted me and brought it with me to every treatment. A pair of cozy socks would also make a great gift if you want to get really comfy. These super soft blankets from Luxe Palette are the perfect gift. Each blanket has a different inspirational message and they are made from the softest minky fabric. Use code "KELLYBEE10" for 10% off your purchase.
Be Brave and Stay Strong Floral Blanket by Luxe Palette*
• A lot of chemo meds cause dry skin. A good moisturizing lotion makes a great gift. I love this one from Burt's Bees. 
Burt's Bees Ultimate Care Hand Cream*
• Along with the dry skin comes the dry lips. I had lip balms tucked everywhere when I was going through chemo! This lip moisturizer from Honest Beauty is super moisturizing and has a bunch of different tints and flavors. It is also paraben free, silicone free and cruelty free.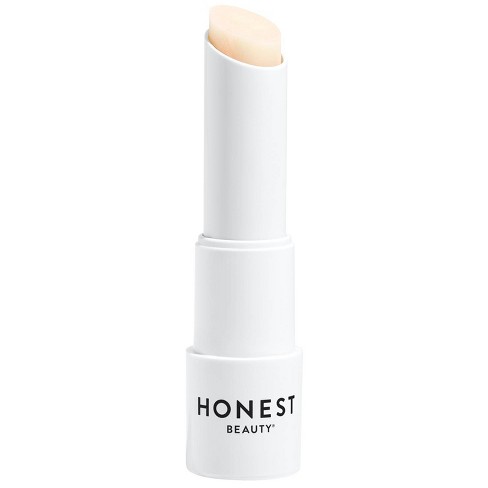 • Here's one of my all time faves if you want to buy a few to stash around:
Burts Bees 100% Natural Moisturizing Lip Balm*
• Many chemo meds give you dry mouth or leave a bad taste in your mouth, literally. Some meds cause a metallic taste in your mouth. Sour candy can help to combat this by helping to produce more saliva, which helps alleviate the dry mouth. My personal favorites are Jolly Ranchers. 
Jolly Rancher Original Flavors: 3.8 oz (107 g) Bag*
• Nausea. Chemo meds are much better than they used to be in the nausea department and you will often be given anti-nausea meds along with your chemo treatment. However, people will often still experience some nausea. These anti-nausea ginger candies are a great addition to any chemo basket as ginger helps alleviate nausea.
Entertainment

Chemo treatments can be long! Anything you or your friend enjoy to help pass the time during chemo treatments and to distract during times of stress. Here are some good ideas:
• Books - The latest bestseller or a gift card to a bookstore to pick something out themselves. 
• Magazines
• Crossword puzzle books
• Sudoku books
• Knitting Kit - I knit my kids a bunch of hats during chemo. Here is a great beginner book:
First Time Knitting: The Absolute Beginner's Guide*
• Crochet Kit - This is a great beginner set and includes everything you need to get started:
• Adult Coloring Book along with a nice set of colored pencils. Very relazing!
100 Amazing Patterns, An Adult Coloring Book*
Hair Loss
This is a tough one. Most women will lose their hair during chemo treatment. Here are some ideas for things that can help make it a little bit easier:
• A gift card to a salon, ideally one that sells or cuts wigs. This can be used for one last salon visit for some pampering and head shaving. Some salons sell wigs and have stylists that specialize in cutting wigs. Getting a wig cut to fit you perfectly makes a big difference in how natural it looks. 
• A gift card to a local or online wig store. Synthetic wigs have come a long way and are so real looking. They are much cheaper than human hair wigs. I had a few different synthetic wigs and always got lots of compliments on them. Wigsbuy.com is a great site that offers a wide range of wigs from synthetic to human hair for great prices. Here are a few of their most popular wigs along with a coupon $50 Off 299+, $100 Off 499+, $200 Off 899+ With Code:MID50,MID100,MID200:
Wigsbuy.com Layered Shag Synthetic Wig*
Wigsbuy.com Mixed Color Synthetic Bob*
Wigsbuy.com Slight Wave Synthetic Wig*
• Amazon also sells some reasonably priced wigs. I bought a couple of cheaper wigs like the one below and wore them under hats. No one could tell I was wearing a wig! A gift card to Amazon is always a great idea:
• Cold capping is a process that can prevent hair loss from chemotherapy. I never tried this as it seemed to be pretty new when I had chemo.  I now see a lot more women posting about it. If this is something you or someone you know are interested in, The Rapunzel Project is a good place to start. They have information on the whole process, insurance coverage and the companies that offer it.
• It is always a good idea to have a good party wig on hand. I sell a cute pink one on my site:
• You can never have too many hats or scarves when you lose your hair. My favorite style was a soft beanie hat that I would wear whenever I was home. I even slept in it!
• The eyebrows are the next to go. A great eyebrow powder or pencil can go a long way in making someone look like a human being again. I love this powder/gel/brush set from Jane Iredale. I still use it now since my eyebrows did not come back as full after chemo:
Jane Iredale Great Shape Eyebrow Kit
Helpful Services
• A House Cleaning Service - a gift card for a cleaning company would be so helpful to take some of the stress off a friend going through this. 
• A Meal Delivery Service - a gift card for a meal delivery service or a favorite restaurant for takeout.  I found this so much more helpful than friends bringing meals over. This way I could use it when I really needed it and just didn't have the energy to cook dinner for the fam. 
Act Normal, Feel Normal
The biggest thing I can recommend is to keep doing the things you always did before cancer. I continued to go to the gym and play tennis. Not quite at the same level that I did before chemo, but it was such a mental health boost to just be out there doing it. It took a lot of effort to get back out there with my wigs and my bald head, but I was so glad I did. If it is a friend going through chemo, try and get her out to dinner or a night out once in a while. Do any normal activities that help her just forget about all the cancer stuff for a little while. 
I would love to hear what your favorite things were that helped you make it through your chemo treatments.  
*As an affiliate, I earn a commission from any purchases from these links.