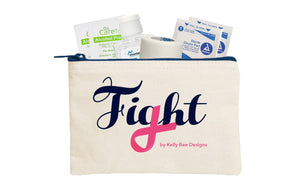 These surgical drain care kits comes with everything you need to care for your drains after surgery. Perfect to include with a breast cancer or mastectomy gift. Each kit contains:
4 Packs of Alcohol Wipes
2 Packs of Gauze Pads
1 Roll Medical Tape
Comes in a 5"x7" "Fight" canvas cosmetic bag.